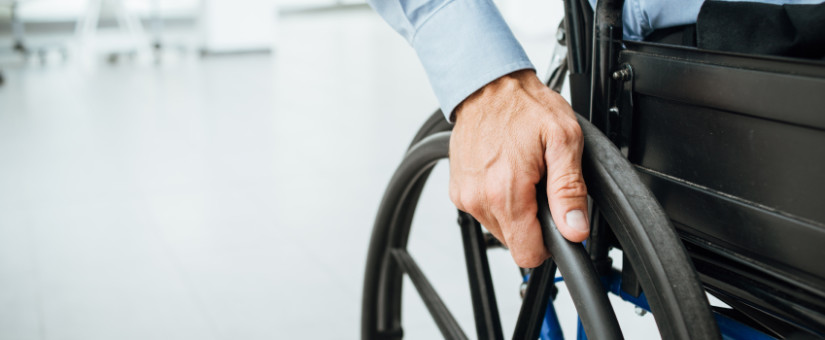 Employees too injured to perform the duties of their job may be entitled to financial support, but knowing which type and what benefits each provides can be confusing. Learn the similarities and differences between workers comp and disability to determine what applies to your particular situation.
Both workers comp and disability benefits provide monetary payments to workers suffering from injury or illness, but they vary in key components.
Workers compensation
Employers purchase workers comp to pay for on-the-job incidents that result in a worker's medical expenses (doctor visits, physical therapy, prescriptions, surgery, and other treatment necessary for recovery) and lost wages (after missing work for 7 or more days due to a covered injury). It is provided through employers when you are injured at work as an alternative to legislation and covers you for injuries that the employer would be liable for. In the event of a workers compensation claim, you must report your injury to your employer and complete a claim form as soon as possible. Your employer is then responsible for arranging medical assistance through workers compensation insurance.
Disability Benefits
Employees pay an insurance premium toward disability insurance through an employer-sponsored benefit plan. Disability benefits provide you with weekly benefits when you are injured away from work or suffer from an illness and cannot work at your normal job. You are not paid through your employer, but it still makes up for a portion of lost income until you are able to return to work. In some situations, this portion covered by disability benefits may be less than 50 percent of your salary. With disability benefits, the insurance provider pays benefits toward the claim.
If you sustain injuries either on or off the job that prevent you from working or result in medical expenses, it is important to discuss your situation with a qualified insurance professional to be sure you are getting the monetary benefits you deserve.
JDA Insurance Group is an Independent Property & Casualty / Health Insurance Company servicing Florida families and businesses. Our mission is to deliver competitive insurance rates and programs, along with industry-leading customer service. The JDA Insurance Group offers its clients the resources of our largest competitors, with the accessibility and personal care of a local business. If you would like to find out more about workers compensation and disability or request a quote, please contact us or call 561-296-0373.